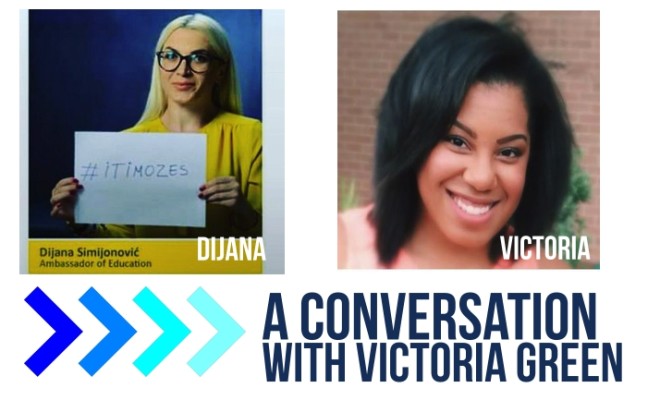 WEEK 2: A Conversation with Guest Speaker Victoria Green by Dijana Simijonovic
|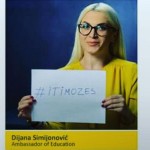 "Do your Googles"
On October 20th. our guest speaker was the wonderful Victoria Green (@ohthattori), Media Relations Specialist for Business Wire, as our guest speaker. It was an hour of priceless tips regarding FREE social media tools that public relation professionals can use to make every day easier and more productive..
#SocMedUcla Excited to learn more from our second guest speaker tonight https://t.co/zTy2p6VMrF

— Dijana Simijonovic (@Vasa_Dee) October 21, 2015
Firstly, "Do your Googles!"
Victoria presented five important steps to follow when you run a social media campaign for your client:
STEP ONE: LISTEN
It's easy to listen, but the important question is: Who should you listen to? Victoria provided the answer on where to start: Listen to your competitors by using:
Google: Alerts, Trends, News, Advanced Search
Platforms: Tweetdeck, Hootsuite
Tools: Wayback Machine, SocialMention, Klout, Topsy, IceRocket
STEP TWO: IDENTIFY INFLUENCERS
With research it becomes easy to identify influencers via platforms like Facebook, Twitter, YouTube and LinkedIn.
STEP THREE: CREATE CONTENT, PUBLISH AND ENGAGE
We can use many of the same tools when creating, publishing and distributing content:
Social: Facebook publishing tools, Twitter photo editor, LinkedIn Pulse, Google+
Images: Pixlr Editor, VSCO, PS Express, Whitagram
Video: YouTube editor, iMovie
Browser Extensions: Grammarly, Evernote, Dropbox, Google Drive
Publishing: WordPress, Tumblr, Storify, Medium, Quora, Reddit
Scheduling: Hootsuite, Tweetdeck, BufferApp
Sharing: Reddit, Click to Tweet
STEP FOUR: MONITOR
Monitoring is important in order to see what people say about your product, service or organization. For monitoring we can use:
Google Alerts
Hootsuite*, Tweetdeck
SocialMention, Klout, Topsy, PinAlerts, BackTweets, TweetReach
Social Channels: Twitter, Facebook, YouTube, LinkedIn
STEP FIVE: ANALYZE AND REPORT
Analyzing and presenting results can be much easier with tools like:
Google Analytics for blogs/websites
Twitter Analytics, Facebook Insights, YouTube Video Analytics
Keyhole, Klout, Cyfe
And lastly, "Do your Googles!"