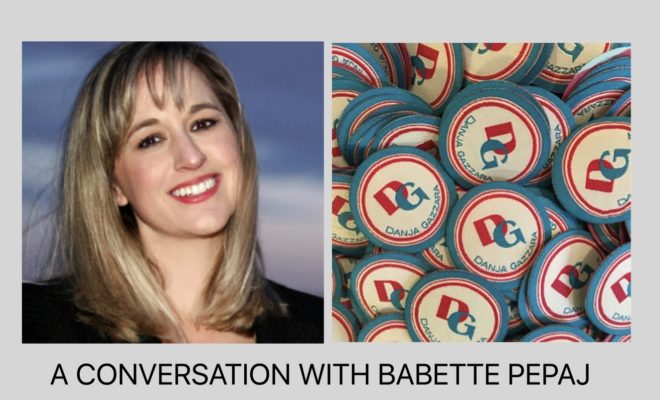 WEEK 5: A Conversation with Guest Speaker Babette Pepaj by Danja Gazzara
By UCLA X469.21 Student Danja Gazzara
From the moment you meet Babette – the creator of Bakespace.com – you can't help but feel embraced by her infectious smile, passion and excitement.
The onetime reality TV producer told us about how she had grown tired of the daily grind, and was led unexpectedly in an entirely new direction after taking a cake decorating class. The class sparked a newfound passion that empowered Babette to create a new way to swap recipes and share all things food related. With just a few dollars and a dream, she launched Bakespace.com in 2006 as the web's first food-themed social network.
Listening to Babette, I realized her success is based largely on her knowledge and skill in applying the latest social media tools to build her business. As recent examples, she shared with us her experiences using Facebook Live, Snapchat geofilters and other various platforms to extend and enhance the BakeSpace brand.
Having built her business through connecting with people daily, she also reminded us that we have to learn how to deal with online critics and negative feedback. She discussed how to assess and understand the source of the problem, and how to develop an appropriate response. If the situation involves constructive criticism, it's usually best to be respectful and thank the person for taking the time to comment. However, if it is very negative or mean-spirited, it's best to take the discussion off-line or don't respond at all (given a response can amplify what would otherwise go mostly unnoticed). It can be a very thin line. Most important: Always stay positive!
Thanks to Babette and BakeSpace.com, I can now de-clutter my bookshelf and never worry about finding the right recipe ever again.