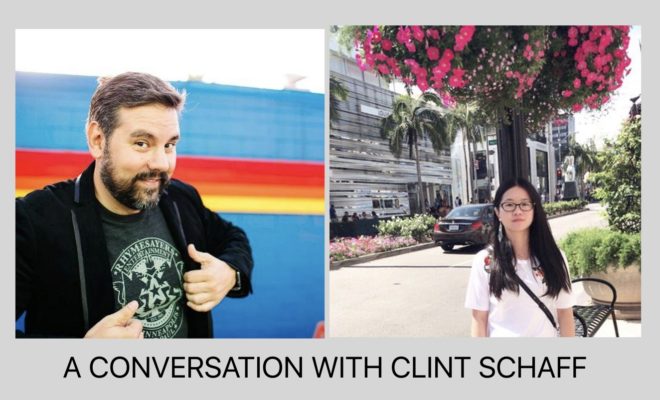 WEEK 1: A Conversation with Guest Speaker Clint Schaff by Lei Zhong
|
By UCLA X469.21 Student Lei Zhong
Our week one guest speaker – Clint Schaff – inspired an insightful discussion about social media. I really loved how he began by providing personal information such as his nicknames, hobbies, and memorable experiences. The introduction helped our class get to know Clint better and prepare for the high-energy presentation to follow. It also made me feel like Clint was one of my friends.
Clint discussed ways to engage target audiences on social media. He mentioned that it's important to define and understand your audience, and then focus your engagement on topics that are important to them. With a thorough understanding of your audience, you can create opportunities to help them find you easily and connect with your brand on major social media platforms.
Clint then turned to content best practices, including what, when and where brands should post. He explained that it's important to think beyond the core marketing message to create content that's useful, informative and entertaining, and therefore more likely to be shared.
Next, Clint stressed the importance of keeping social media efforts focused on achieving bottom-line goals, rather than obsessing on often irrelevant metrics like follower counts. He said it's more useful to measure engagement using performance indicators such as likes, comments and shares.
Toward the end of the discussion, Clint addressed the importance of storytelling and relating to audiences on a level that rises above promotion. Social media is a discussion, and marketers need to engage in a dialogue with their audiences.