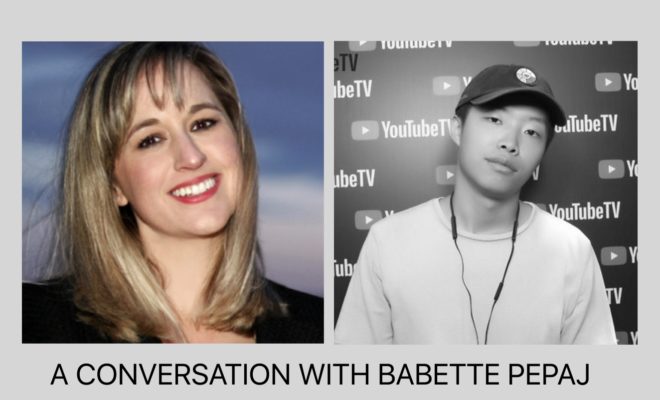 WEEK 2: A Conversation with Guest Speaker Babette Pepaj by Michael Yue
|
By UCLA X469.21 Student Michael Yue
Our Week 2 guest speakers were Babette Pepaj and Matt Meeks. I will focus on Ms. Pepaj for this blog post.
She is the creator of BakeSpace, which was the first food-themed social network and recipe swap. Her website is full of great recipes by different people, as well as brands. As the site grows, more branded recipes are posted and featured. In fact, such recipes are part of the site's monetization strategy. In my opinion, branded recipes are a prime example of content marketing. Brands that pay to post and promote their recipes on the site create advertisements that do not look or feel like ads.
In class, Babette also talked about a range of marketing strategies she has implemented to promote BakeSpace on other social media platforms. One good example involved the foodie movie "Chef," for which BakeSpace created a digital cookbook with "El Jefe" recipes featured in the film.  The cookbook was a great match with BakeSpace because the film touches a lot on food and culture in general. In addition to generating lots of downloads, the "Chef" movie cookbook also scored coverage for BakeSpace and the film on traditional news media sites.
Another example involved a contest BakeSpace held for a recent Disney movie, in which people submitted recipes for a crowdsourced cookbook, with winners selected for submitting recipes that best relate to the film's theme.  People from all over the world submitted their own prized recipes to the website, and they helped generate a lot of buzz. This was a great example of how to interact with the users and enhance user engagement.
Also, with BakeSpace constantly growing, Babette discussed how she creates other cool content on other social media platforms. For example, on YouTube. BakeSpace has a popular channel that posts food-related videos that serve as content marketing as well. Among her video efforts is a recurring live show on YouTube called "Kitchen Party" that's focused on recipes and food trends.