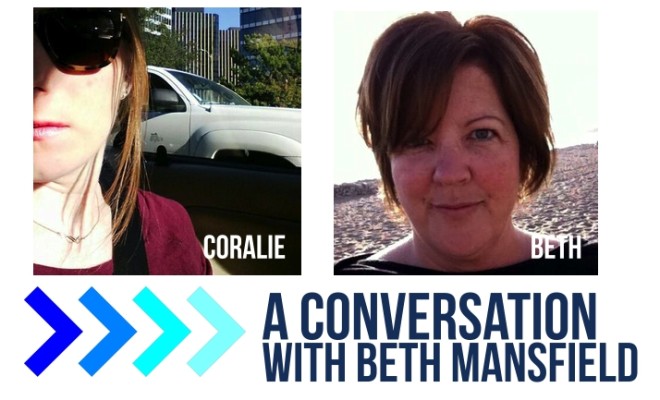 WEEK 4: A Conversation with Guest Speaker Beth Mansfield by Coralie Hentsch
|
Beth Mansfield is a brilliant contradiction. Who would have guessed that the first voice of Carl's Jr. on social media was an elegant woman in her 40s, who presents herself on Twitter as a "feminist, wife, and mama"?
While she now runs her own PR consulting business, Beth was responsible for launching and developing the social media effort for Carl's, which as Beth explained (with her great sense of humor) is focused primarily on "young hungry men."
Eight years ago, Beth started the fast food brand's social media presence at a time when social media was still a new technology. She was truly an early adopter, and it is easy to tell that she's an expert on the subject.
Beth explained that Carl's Jr. strived for an "authentic" and simple voice on social media, and she's fully aware that her focus on authenticity is very ironic given that the person behind that voice was different than the brand's persona in so many ways. Thus it was interesting to hear Beth give the following foremost advice when it comes to social media:
"Connect and be human."
She explained that this is also the best way to manage customer perceptions. As the restaurant chain's point person on social media, a big part of her role focused on customer service, and she shared several revealing and humorous stories about interactions involving Carl's Jr. customers. When confronted with each situation, she had to start by answering the fundamental question:
"Do I engage or disregard the customer's grumbling on social media?"
In many cases, simply addressing the customer's issue and creating a dialogue can be enough to resolve the problem. She explained that most customers just want to be heard. As soon as they hear from someone with empathy, they are generally less frustrated — and social media is a great way to do that.
Beth stressed the value in making a real effort to engage with customers in a way that speaks their language. A timely response is key, and it's important to understand the rhythm and dynamics of each social media channel. Trends start and end quickly, and tapping into what's timely can be a very efficient way to be heard and gain exposure. Beth's advice:
"Inject yourself in the current conversation."
Joining already active conversations on social media can be a great way to counter negative comments and connect with target audiences. Whenever negative discussions about Carl's Jr. became too intense, it was Beth's job to focus on crisis management. She explained how she would prepare for the worst situations and create crisis scenarios to test optimal responses. Beth emphasized that being prepared can make a real difference in dealing with a crisis, and strongly advised to:
"Plan ahead for all possible negative situations."
What comes out of Beth's stories and insights is how brands can use social media strategically to connect with their customers and other target audiences. The first step is to establish goals and develop a plan that can be measured. Beth's presentation brought invaluable insights and actionable tips on how to do just that.