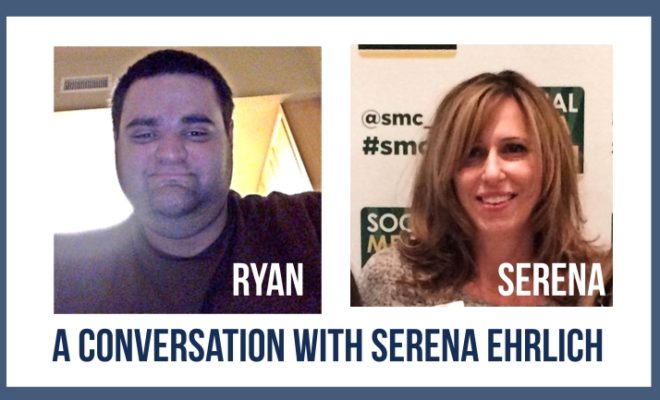 WEEK 1: A Conversation with Guest Speaker Serena Ehrlich by Ryan Ayers
|
By UCLA X469.21 Student Ryan Ayers
Our Week 1 guest speaker was Serena Ehrlich, director of social and evolving media at Business Wire.
She began the discussion by noting that due to the "free" nature of social media platforms, brands were lured into directing their marketing efforts toward Facebook and Twitter. Many invested millions of dollars in campaigns and social media-savvy staff to build out their presence on such platforms, only to see the rules change with the introduction of promoted (i.e., paid) content.
Serena also discussed how YouTube's success illustrates the way people prefer to learn. For most people, watching a video to learn how to do something is a lot more effective than reading an instruction manual. She discussed how Facebook's personalized newsfeed algorithm uses "Likes" to target groups of like-minded people, while sidestepping mass public outreach. The idea is that when you share something with a particular group of people, they will in-turn share it with their friends, relatives and colleagues. Today, a brand's Facebook page should include native FB video and photos. Each item of content should also include a link to the brand's website — preferably a landing page that is relevant to the group being targeted (rather than the home page, which is typically less interesting to a specific target market).
Ehrlich greatly emphasized the need to target a specific, well-defined audience; she warned against saying "my audience is everybody" and working for people who do. However, she stressed it's important to not limit yourself to the top three social networks, given that there are hundreds of networks you can leverage. She went on to analyze the effectiveness and the effective use of Facebook, Twitter, YouTube, LinkedIn and Pinterest (which she said has increased its effectiveness due to the fact that "people started pinning smart shit" instead of just "what pair of shoes are the prettiest").
I was particularly taken with Serena's "nothing goes 'viral'" proclamation. She explained that video content does not often spread to the masses via person-to-person sharing, but is more apt to make it big by appearing on the front page of Reddit or getting covered in the news.
Finally, Serena mentioned a few useful websites for building and/or maintaining an efficient PR/Marketing presence on the Internet; these include Google's URL tool and Google Analytics, Bitly, Hootsuite and IFTTT.
I doubt if I have ever met or will ever meet a more energetic, disarming, and downright entertaining business executive. If you ever have the chance to meet or hear Serena Ehrlich speak, I suggest taking that opportunity, because it is golden.