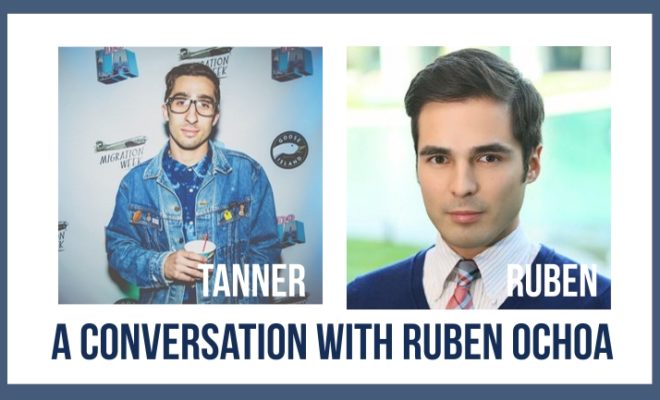 WEEK 3: A Conversation with Guest Speaker Ruben Ochoa by Tanner Grant
|
For our 3rd guest speaker in "Best Practices in Social Media for the Communications Professional" we were lucky enough to get to know Ruben Ochoa and pick his brain on social media strategies. Ruben is the Director of Digital at Allison+Partners, which represents a variety of clients covering technology, consumer products, healthcare, crisis and government.
The first thing Ruben made clear when he sat down and started talking was that he is a risk taker who's not afraid to take his clients on a leap into the 'unknown.' He is high energy, talks fast with confidence, and delivers a lot of information in a short period of time. That immediately caught my attention; I was hooked.
Ruben dove right into talking about how and why "Finding your Audience" on social media is so important. Here are a few questions he said to ask yourself before you start the process:
Who are you trying to reach?
What's interesting about them in relation to your brand and message?
What's going on culturally that is relevant to them?
Next up was Facebook, Twitter, YouTube and Google Analytics – a side of the internet I knew very little about. I was blown away by how much these platforms know about EVERYTHING we do on social media. There is so much data gathered behind the scenes to help brands boost likes, comments and followers.
We wrapped up our discussion talking about social media influencers and ways to find them, how to create content, and how to make photos look top notch using editing apps.
Thanks Ruben for all the insights and information you provided to us!