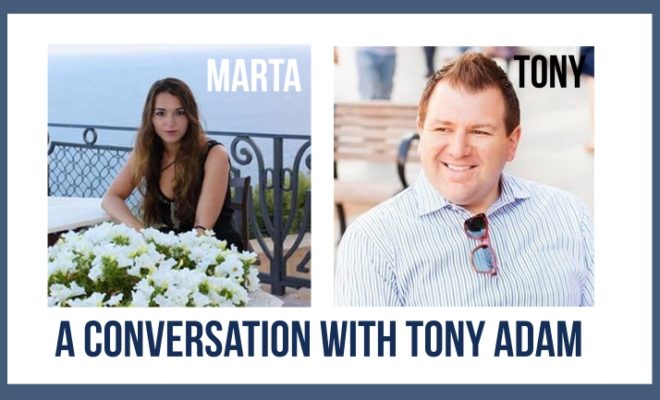 WEEK 4: A Conversation with Guest Speaker Tony Adam by Marta Grau
|
By UCLA X469.21 Student Marta Grau
Ever since we started school it has been about being the first. Being the first in high school, being the first in college, being the first in grad school… and now, it's about being the first on Google Search.
On April 26th we had the pleasure of welcoming Tony Adam (@TonyAdam) as guest speaker at UCLA Extension's Best Practices in Social Media for the Communications Professional class.
There is so much to talk about when you want to understand how SEO works. You could spend weeks going into all of the things that can be done to become the first on Google search. That is why the presentation Tony prepared was just a beginning. Once he started, one thing led to another, and in what seemed like no time the clock had reached 10.00 p.m.
There are two main concepts you need to understand to begin to know something about SEO: relevance and authority.
With respect to relevance, we're talking about understanding our audience. We need to know what our target audience is looking for in order to give them the information they want. To communicate with them, we really need to speak their language.
The good news is that Google helps brands find the most relevant search terms for their customers via the free Google Keyword Planner* tool. This tool allows us to create optimized content on our website. It puts control in our hands.
Oh! And don't even think about hiding content on your website by using "black hat" SEO tricks, because Google will find out and punish you!!
Tony also discussed another very important tool that's in our hands. It is not a coincidence that a lot of brands are suddenly blogging. Sure they want to communicate with their customers, but blogging also helps them have a better position in Google Search.
Oh! And if you were planning to go nuts on the Internet by linking to your website anywhere you can, don't bother, because Google also knows!
As mentioned earlier, authority is a primary part of SEO that can push you to the pole position. Unfortunately, it can require much more effort that relevance, since you have to convince other online publishers (journalists, bloggers, influencers, etc.) to share your links and content. The more trusted the source, the more authority Google will give you.
Being the first on Google Search is much more difficult that being the first in class, but who doesn't like to be challenged?