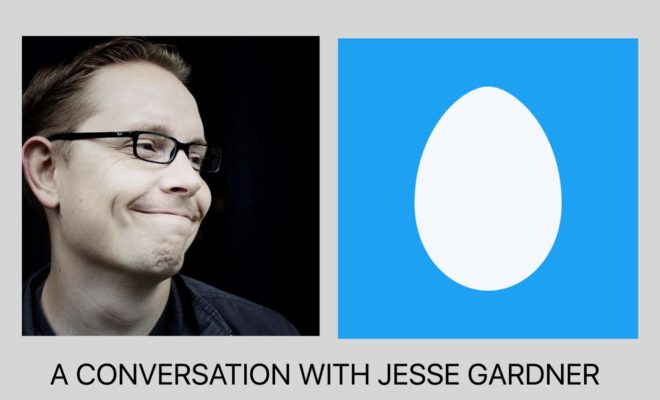 WEEK 4: A Conversation with Guest Speaker Jesse Gardener by Eileen Ray
|
By UCLA X469.21 Student Eileen Ray
My week four assignment was to create a blog post about speaker Jesse Gardner, designer/website developer and founder of Plasticmind.com.  He has a rich history in the social media space, and is extremely knowledgeable.  His company's emphasis is on UI/UX design, brand/identity design and creative strategy.  His discussion topic was "Demystifying SEO."
After I googled the meaning of SEO, I listened intently to Gardner's every word, scribbling down notes (with pen and paper) at a fierce pace.  I found "Rich Snippets" an interesting topic.  It was also very helpful to learn the difference between page views, visits, bounce rate, etc.  The information stayed with me for about 30 minutes, until landing pages and returning visitors became blurred with visit duration.  I have decided to create flash cards (with pen and paper) to help me memorize the meaning of each term.
Gardner had the patience of a saint when answering questions about views and visits, before moving on to Google relevance and authority — two very interesting and important factors in SEO. When another web page links to your web page, Google sees it as a signal that your page has established some level of authority. If a site has its own high authority and has content that is highly relevant to your site, its links are even more important. Google is focused on quality content and high-value links. It's a case of quality over quantity, and I comprehend the concept; two bottles of great wine are better than 10 bad ones!
Hummingbird is one in a series of algorithm enhancements launched by Google. Additional enhancement elements include Panda, Pigeon, Penguin, Top Heavy, Payday, and 10,000+ other signals that measure SEO success. Think of a zoo filled with animals when trying to recall these facets. They measure everything from copyright compliance, content quality and on-page advertising density. There's also a Periodic Table of SEO Success Factors that can be accessed online. Trivial Pursuit already exists, but this chart could be a hit at your next party.
For non-experts, I found the three following signals for SEO Gardner shared with our class to be the most helpful:
Content (Relevance)
Inbound Links (Authority)
RankBrain (Google this one – little tricky!)
It's comforting to know that Google has many tools to help teach these skills to social media experts in training. The Google Webmaster YouTube Channel, Google AdWords Keyword Planner and Google Search Console (analytics) are just a few of the resources available to improve one's skills at SEO. With a little research and dedication, we can all aspire to become SEO pros!