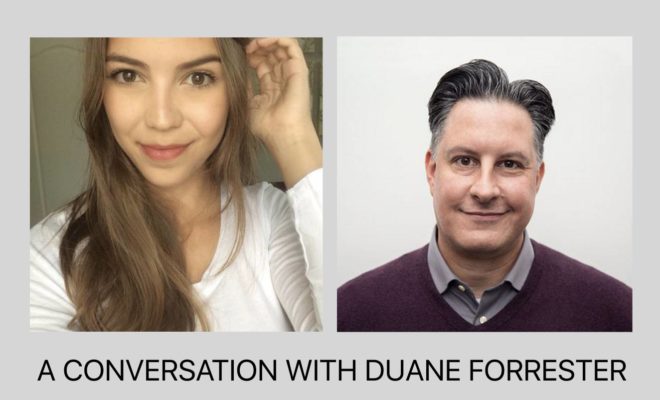 WEEK 5: A Conversation with Guest Speaker Duane Forrester by Valentina Perez 
|
By UCLA X469.21 Student Valentina Perez 
An amazing way to start the week is listening and learning from guest speakers in the Best Practices in Social Media for the Communications Professionals class at UCLA Extension. This week was no exception, with special guest Duane Forrester, expert in SEO.
SEO means Search Engine Optimization, and Forrester discussed how it works. He focused on SEO's four basic properties:
Text (including keywords) and other content we see on the page
Coding, tags, meta descriptions and other information that search engines use for indexing
Links
Results
So why is all this important? It determines how a webpage is positioned in search results; and of course, everyone wants to have a high position (first page, if possible).
Another question is how SEO and SEM (Search Engine Marketing) work together? SEO is based on organic results determined by content, coding and links, while SEM is based on paid results. When you perform a search, the paid results are usually at the top, followed by local results, and then organic listings. Many digital marketers use a mix of both organic and paid techniques.
All of this can get complex and require a lot of effort. Forrester explained, "SEO involves a dozen different tasks," ranging from content and coding to page structure.
However, Forrester stressed that the most important element of SEO is always going to be the content, because that is what people search for, and in the end search engines care most about satisfying searchers.
Forrester wrapped up by suggesting a few SEO best practices:
Use paid content to kick-start traffic
Keywords are important, so always consider what people are searching for, and choose your keywords carefully
Take a long-term approach to SEO
As few as one or two quality inbound links can give you ranking
Integrate all social, SEO and paid content to gain maximum lift
SEO is complex and requires some time to execute. As Forrester said, it's difficult to guarantee SEO success.