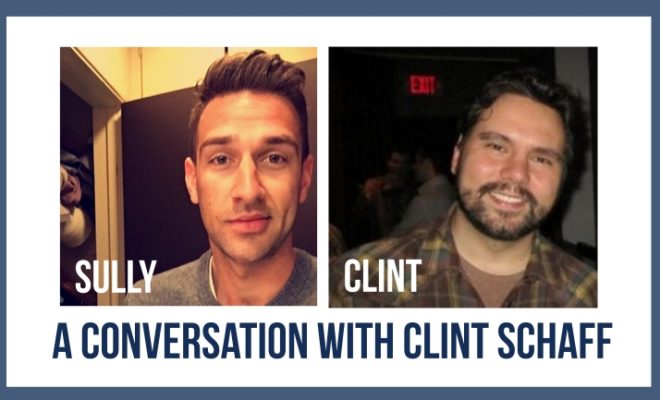 WEEK 2: A Conversation with Guest Speaker Clint Schaff by Sully Henderson
For our 2nd guest speaker we had the pleasure of meeting and getting to know Clint Schaff. Clint is the VP/US General Manager for "Camp Playa" which is a digitally oriented agency here in Southern California that works with many high-profile companies. In addition, he teaches social media and PR-related courses at USC.
Clint focused much of his discussion on the "Social Media Playbook," which is a tool he often produces for clients to help them guide and run their day-to-day social media efforts. The Playbook is basically an instruction manual / guide on how to generate content  directed at the brand's primary audience, and it's something that everyone in the organization should be able to access.
Here are a few things that should be included in the social media playbook:
Goals
You should have specific goals for the social media effort that are distinct from yet consistent with your core business goals.
Audience
You should have well-defined target audiences, and should think of them when you generate content. Some brands go as far as to develop a profile for their hypothetical consumer/key audience member, with a name and a whole persona so he/she can be viewed as an actual person.
Content Allocation
Another important piece of the playbook puzzle is developing a plan for content allocation. This means different things for different brands, so let me give a hypothetical description. Let's say you are Nike — and your content allocation plan may be to post 25% of the time about clothing, 35% of the time about athletes, 15% of the time about motivational messages and 25% of the time about current events in some way connected to the brand. It is important to have a game plan with a schedule for how often you want to post and on which social media platforms.
Team Building
I think the most important thing to mention about the playbook is that it should empower everyone within an organization to contribute to the social media effort. You don't need to be the "social media guy" or the "cool intern" to generate relevant content, and it's unfair to task one person to constantly come up with new creative ideas. If you educate your team and provide them with a playbook, you empower them to contribute and feel confident about their ability to do so. There are people within your organization who have great specialized knowledge, but are not the types to inherently generate shareable content. If you don't empower them to contribute, you are doing yourself, your organization and your customers a disservice.
Thank you so much Clint for coming to speak with us!