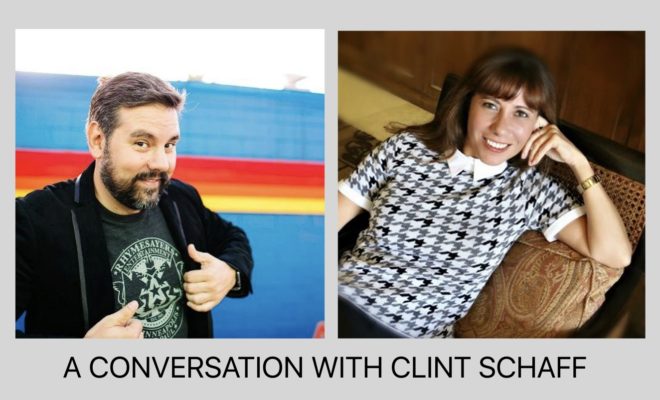 WEEK 2: A Conversation with Guest Speaker Clint Schaff by Sonia Fernandez
|
I must say I have a newfound respect for the LA Times after meeting Clint Schaff, and I'm very excited to see how he and his team continue to reinvent the brand beyond paper and ink!
There were SO many takeaways from his guest appearance, but here are the ones that stuck with me. I hope you find them as helpful as I did!
Fulfill a Purpose, Not Merely a Job – Clint stressed that he doesn't work in social media; he's in the business of supporting, sharing, and collaborating in pursuit of business objectives. These are all skills he's been developing since childhood. Social media is just a tool that allows him to expand on what he does.


Quality over Quantity – The most important goal doesn't have to get the most content allocation (i.e., you can keep your followers informed without bombarding them with self-serving messages). Mix it up, and create content that empowers, engages, motivates and supports.
Let Data Guide your Decisions – One of the great things about social media is its immediacy. You can see in real time what you're doing right and what's not working. However, what works today may not work tomorrow, so don't be afraid to challenge the status quo.
Start with a Clear Plan – Know why you're doing what you're doing. This will give your social media presence a VOICE that resonates with your target audience. It will also dictate the best tactics (FB, Instagram, Twitter, etc.) to deploy, without the stress that comes from unaligned expectations.