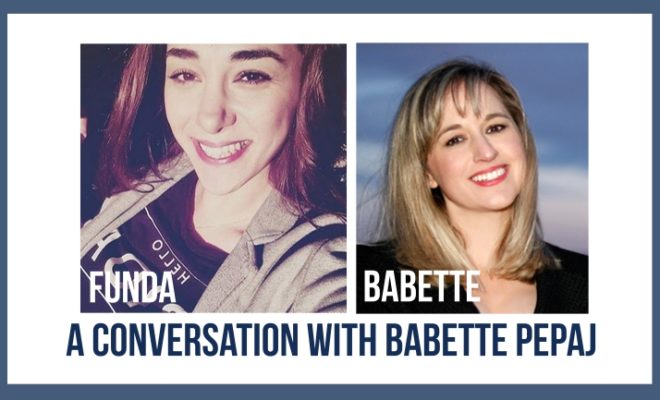 WEEK 5: A Conversation with Guest Speaker Babette Pepaj by Funda Bingol
|
Our Week 5 guest speaker was a joyful lady who is still led by her inner child to see the world through a youthful perspective. Babette Pepaj (@BakeSpace) is founder and CEO of BakeSpace.com and the TECHmunch Food Blogger Conference. Before getting into tech, she was a TV producer and director who specialized in reality programming. But in 2006, she realized that reality TV wasn't for her, so she launched what would become multi-Webby honored BakeSpace.com as the Web's first food social network. She then created TECHmunch – the first traveling food blogger conference held in dozens of cities across North America. In 2012, she went on to democratize cookbook publishing with Cookbook Cafe, the first digital publishing platform that allows anyone to create, publish and sell their very own digital cookbook as both an ebook and iPad app.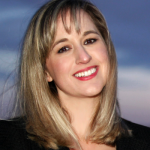 Babette talked to our class about her story, her social networking platform, developing content for different platforms and how to work with influencers.
Bakespace.com is a recipe sharing website that also enables its members to publish cookbooks in app end ebook format. The idea and the way it's executed is brilliant. Interestingly, I created a similar project for last semester`s Marketing Principles course as part of a Whole Foods Mother's Day campaign proposal. My idea was based on a recipe contest in which mothers would post amazing recipes featuring products they could buy at Whole Foods. They would compete for rewards and an opportunity to participate at Mother's Day-themed events.
I didn't know there was already a very innovative and successful website for that sort of promotion. What's different about my project idea compared to BakeSpace.com is that my idea made the huge mistake of focusing too much on the brand, and not enough on bringing information, entertainment or some other form of value to the consumer. My idea needed to be more consumer-focused with ample rewards and opportunities for mothers. Babette's platform provides a great balance between promotion for brands and value for consumers. Her eyes light up when she starts to talk about her real aim to democratize cookbook publishing.
Babette`s appearance inspired me to create a new idea or project. Since the day I began planning to come to the U.S., I started collecting memories from the people whom I would have to leave behind. After collecting several pictures and decorative objects, I realized that gathering something from each person I love would be costly and heavy — so I decided to collect recipes from the women I adore and who inspire me. So far I have at least 40 recipes in my archive — but it's not enough. For my next project, I plan to collect recipes from as many people as I can, and get each author's permission to upload their recipe to Bakespace.com. I'll then publish them as a cookbook filled with recipes that mean something special to me. I have already created a Facebook page (which I'll publish soon) and talked with my mother who also loves and is excited about the idea.
During her discussion, Babette talked much about where to find influencers, how to work with them and how to turn haters into lifelong supporters. You can find Babette`s perspective about influencers and … here .
If you're interested in learning more about community building, digital publishing, native advertising and brand partnerships, follow Babette on Twitter, Instagram, Facebook, Snapchat, etc. – she's @BakeSpace. Also check out her live shows on cooking and digital publishing on G+ (+BakeSpace.com).